A full management service that gives total support from AWS introductory designs to operation and maintenance.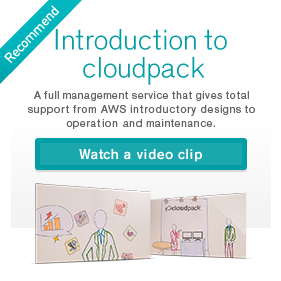 cloudpack's automatic traffic burst absorption protects your service from loss of opportunities. Burst Protection comes as default with no additional costs.

Each JPY-based, fixed-amount pricing plan covers everything, including AWS usages. Absolutely no unexpected cost from exchange rate or system usage. And pay by invoice!

Flexible system design, solid implementation, operations by experienced engineers, reliable backup/restore, and 24-7 customer support and system monitoring is all in one place.

cloudpack understands your problems, and tailors system to your needs by using AWS, with a checklist for safe and smooth operations. Once all the details are set, your server can be ready as soon as in 5 minutes!

cloudpack sets up systems on AWS and operate them. If you need to move your systems to AWS from elsewhere, cloudpack can do that, too.

cloudpack's experienced engineers have been working with number of clients and variety of systems. They will operate systems for you - including backup/restore, service monitoring, and troubleshooting for infrastructure. (If you need cloudpack's operation service, ask us for details.)

cloudpack offers 24-7 system monitoring out of the box. With your manuals provided, cloudpack can also help you as your first-line support.

Upon AWS troubles, we contact AWS support in a timely manner and help resolve any problem as soon as possible.

cloudpack has been a certified AWS Solution Provider since Jan, 2011, and also certified AWS Partner Network (APN) Advanced Consulting Partner since Jun, 2012, and Premier Consulting Partner since Jun, 2013.
cloudpack is a provider of fully-managed services for Amazon Web Services (AWS) products, including Amazon EC2, RDS, S3, from system design and implementation to operation and support. Our all-inclusive simple pricing plan with monthly invoicing was designed to reduce our clients payment concerns and troubles as much as possible. The in-house server engineer is not necessary for AWS systems management by using cloudpack's 24/7 technical support, service/resource monitoring, backup/restore services.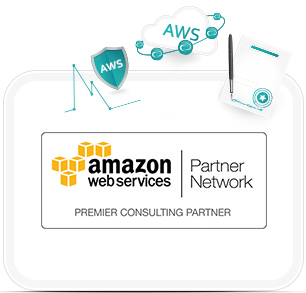 Server surveillance
Server resources and services will conduct 24-hour surveillances and notify clients.
- Vital surveillance (Ping,URL,SSH,...)
- Service surveillance (Apache,MySQL,...)
- Resource surveillance (CPU,memory,number of users,number of processes,...)


*We shall respond flexibly as deemed necessary in relation to surveillance items.

Backup
We shall backup client data once a day for two generations.
*EC2 snapshot functions are used for backup.
*Backup generation and frequency shall be done flexibly as deemed necessary.
Access control
We shall design the optimal access control for services provided by client.
*Access control employs AWS security group functions.
*We shall respond soon to mail or phone requests for changes in access control.
Burst protection
We shall disperse the load if there is a sudden burst in accessing servers.
Free response shall be provided for up to seven days a month.
*You will need to prepare an OS bootup image (AMI) for enhanced instances.
*We may also recommend switching to higher plan for enhancing the number of instances in the case of constantly high access volume.
24-hour hotline
Expert staff will be present to support you 24 hours a day via telephone or mail.